13 Songs To Get You Moving
The reviewer has been compensated in the form of a Best Buy Gift Card and/or received the product/service at a reduced price or for free.
There are tons of products you can use to improve your motivation when it comes to fitness. For me, the right music, music player, and head phones are a must. I love yurbuds because of the Smart Battery that powers a week's worth of workouts! It also lets me know when it's running low, which is a huge bonus for me because I will forget to check the battery! Yurbuds don't hurt, they don't fall out, and they're Bluetooth compatible.
"We've cut the cords so fitness enthusiasts have less in the way of achieving the perfect workout," said Daniel DeVille, Director of Marketing for yurbuds. "Designed based on user feedback, we are excited to deliver best-in-class wireless earphones that solve the needs not currently met by other wireless earphones and meet the rigorous standards of even the top professional athletes."
While I am obsessed with using my Fitbit to track my steps, incorporating music really inspires me to reach my fitness goals. Whether it's biking, walking, jogging, or just dancing around the house, music gets me moving. I can't listen to any of these songs without wanting to dance!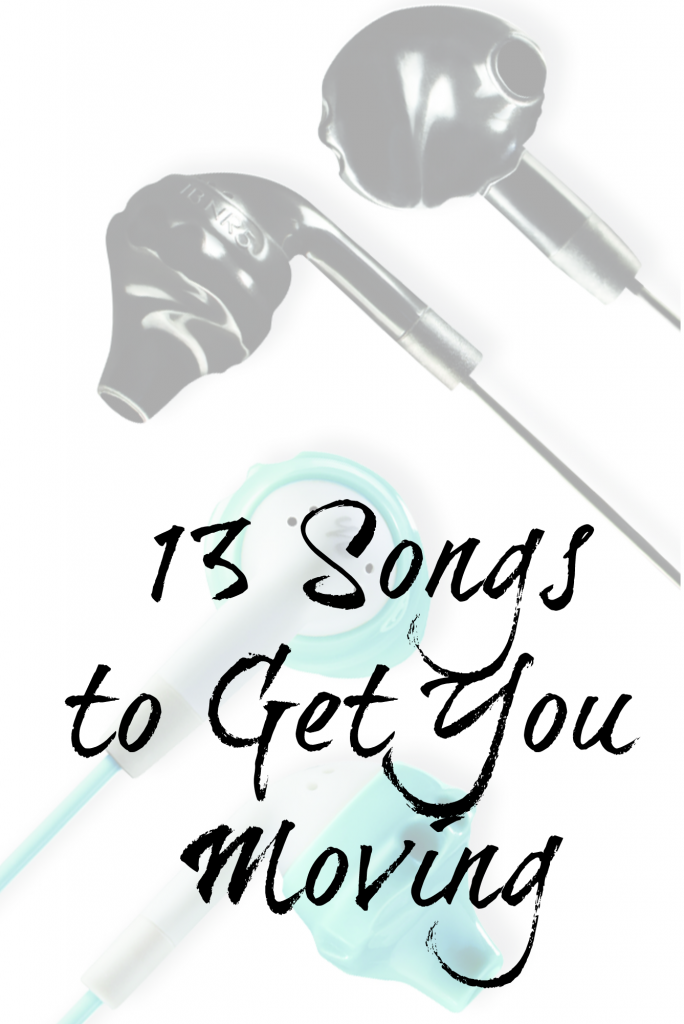 13 Songs To Get You Moving
1. Mmmbop – Hanson
2. Wannabe – Spice Girls
3. Sail – Awolnation
4. Bye Bye Bye – NSync
5. Ironic – Alanis Morisette
6. Radioactive – Imagine Dragons
7. Eye of the Tiger – Survivor
8. Before He Cheats – Carrie Underwood
9. Mama's Broken Heart – Miranda Lambert
10. Fancy – Reba
11. That's My Kinda Night – Luke Bryant
12. Shake Ya Tailfeather – Nelly
13. Get Low – Lil Jon
You know that fitness is important to me – is fitness important to you? If so, it's time to check out Best Buy's Health and Fitness sections.
Studies have shown that music can increase the intensity and duration of a workout by as much as 15%. Unfortunately, most people miss out on those benefits because their earphones hurt and fall out during active use. yurbuds was founded in 2008 by an Ironman Triathlete and a 24-time marathoner in response to that problem. Our products are ergonomically designed for comfort and exceptional fit, while providing best-in-class audio quality and durability. yurbuds is passionate about serving our customers and our community. We listen to and learn from our athletes to produce solutions to their needs. We are dedicated to innovating and creatively changing the industry of sport audio. Our goal is to empower athletes through exceptional products and services to help them to push past their barriers, reach new personal bests, and #neverstop.
If shiny new things get you motivated, use coupon code yurbuds20off to save 20% off your purchase of a pair of yurbuds. Also get a $5 Best Buy Gift Card when you purchase a qualifying Health and Fitness product at a Best Buy Mobile Specialty Store!