10 Essentials for Your Cross Country Road Trip
This post may contain affiliate links. Please read my Disclaimer and Privacy policy for more information.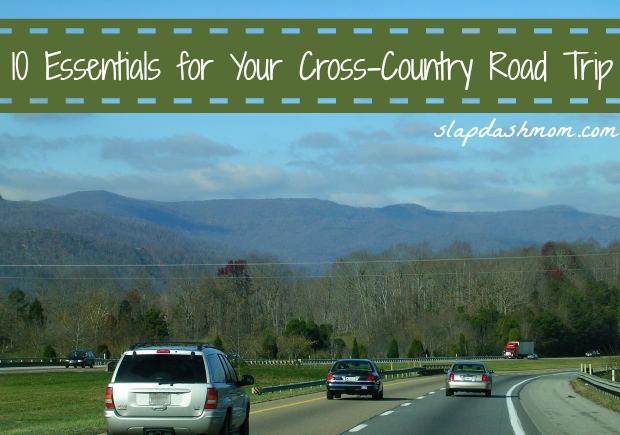 I'm still not sure how we survived our cross country move, from St. Louis to Arizona, but we did it! I was expecting it to be horrible, in all honesty, but it was great! No exaggeration – it was better than I could have EVER imagined. Being prepared for our trip is the reason we all survived!
Besides snacks, our GPS, and a pre-trip oil change (and tune-up), these are 10 essentials that helped us on our trip.
10 Essentials for Your Cross Country Road Trip
1. Entertainment. Coloring books, reading books, and/or electronics (iPods, tablets, CD players, LeapPads, etc). Our portable DVD player saved us – a few hours of silence each day was golden. However, because only had one outlet to use, we had to keep switching between using the DVD player, and charging the GPS and our phones.
2. Multiple outlets. This little gadget is $19.99, charges 4 devices at once, and would have helped save our sanity even more. Each kid had their own electronic device, so if we could have charged more than one at once, it probably would have been a 99% silent road trip. When the girls were occupied, the drive was peaceful.
3. Surprises. In case the kids get really restless, pack some surprises – little gifts from the dollar store wrapped up in tissue paper or newspaper even. Let them know that in an hour they can open another surprise (or 5 hours if you have a super-long trip like we did).
4. Fun post cards. I love this post card set. My mom wrote the girls notes on post cards, and put them in envelopes that said "Do not open until Springfield", "Do not open until Albuquerque". They had fun counting the miles until they could open another envelope. On the post card, it had fun facts about the city we were in, and about how long until our next stop. This eliminates the "Are we there yet?"s.
5. Patience. This goes without saying, obviously, but our motto for the trip was "Choose your battles". Our girls are a little older so they have a tiiiny bit of a self-control when it comes to these things. If they started to argue or get restless because one of their sisters was touching them, I just reminded them that it wasn't that big of a deal in the grand scheme of things and they shouldn't get upset about it.
6. Cameras for everyone. If they don't have cameras on their electronics, buy a disposable camera for each kid and let them take photos of your trip. Whether it's looking out the window, taking selfies, or photographing things at rest stops, they will love having their own pictures.
7. Wipies, Kleenex, and zip loc baggies. The baggies are for separating snacks so they don't go through the entire bag at once. The wipies are for cleaning up after they eat said snacks. The Kleenex will work well when you get to a wetter or dryer climate and they're complaining about their stuffy or sniffly noses. :)
8. Ibuprofen. Because if you have kids, your head is probably gonna hurt sooner or later. Or, if you're traveling west, the sun will be SO bright that it will most likely give you a headache even if you don't have any little minions with you.
9. Cash. It's not really safe to carry hundreds in cash, but if something happens (you lose your debit card, it's declined, etc), you might need some. Carry it in a Tylenol bottle or something else that wouldn't draw attention to it.
10. Bottled water. This isn't the least important, by any means, but is last on the list because it's possible to do without. Technically, you could just stock up on drinks at each stop – but that can get expensive, fast. If you're not stopping frequently, remind the kiddos to ration themselves or they're going to have to pee – a lot.
Here are a few photos from our trip:
No pics from Missouri or Oklahoma because they looked the same and were terribly boring!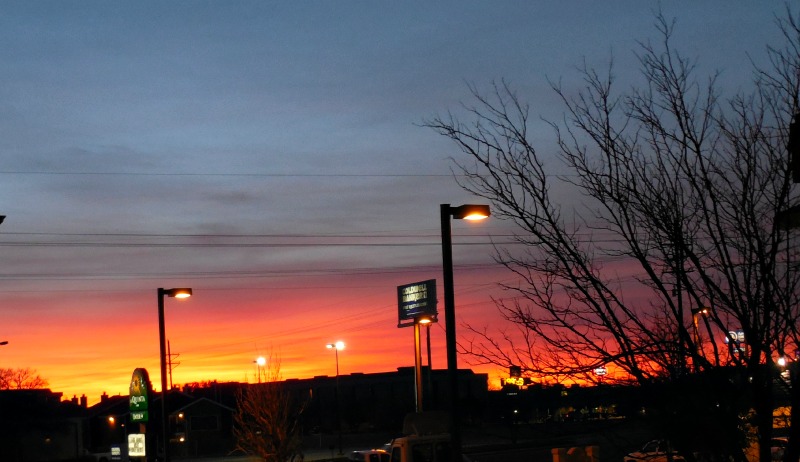 We stayed overnight in Amarillo, Texas.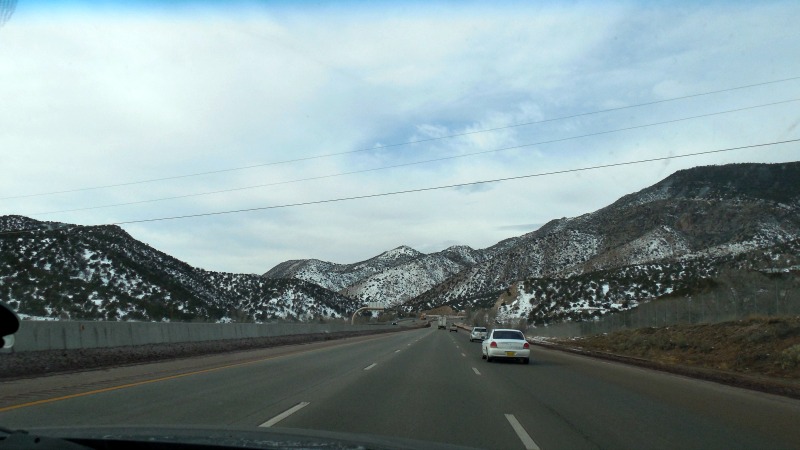 The mountains in New Mexico were the prettiest part of our trip!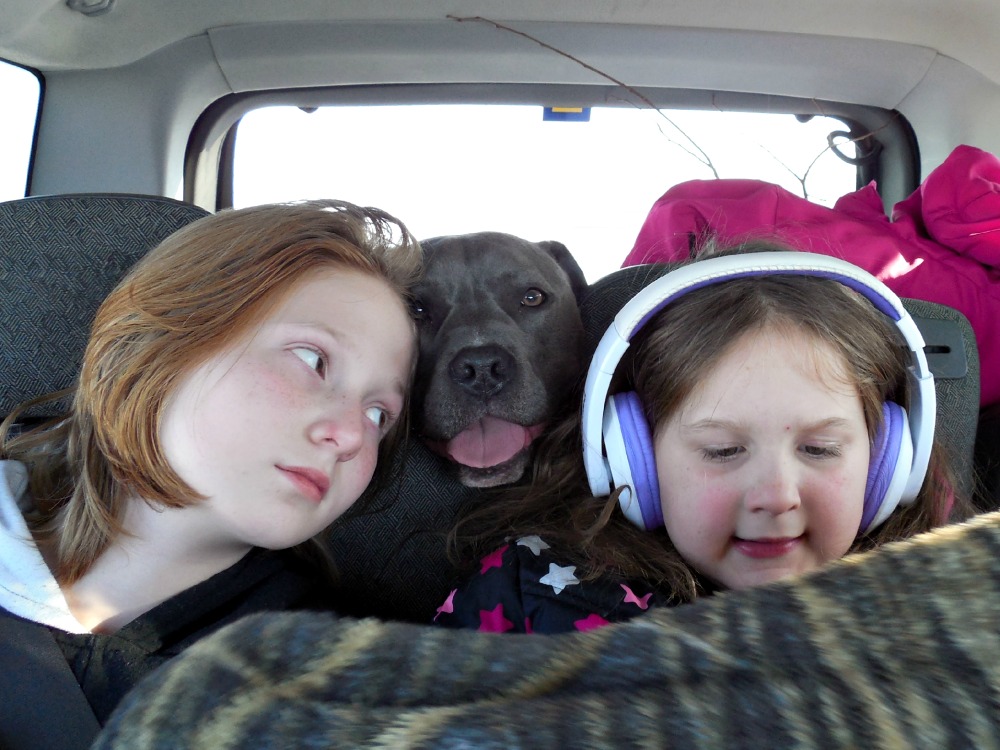 The girls, putting their electronics to good use.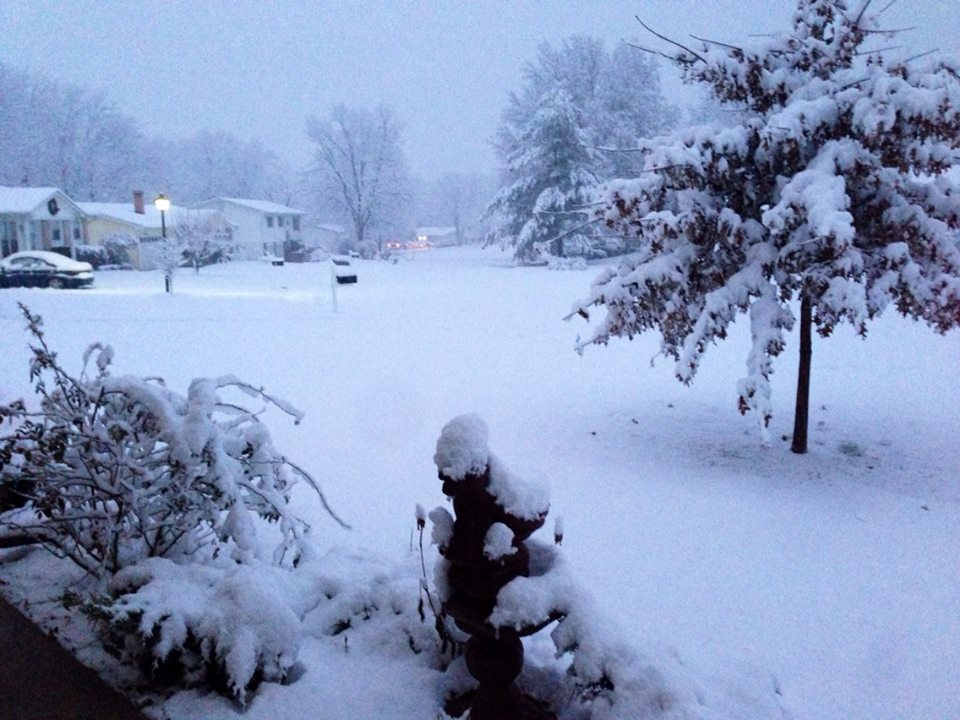 What we left behind in St. Louis… :)
What's your best road trip tip? Please PIN THIS POST while you're here! :)