Nell's Cheer Competition PHOTOS
This post may contain affiliate links. Please read my Disclaimer and Privacy policy for more information.
Last Updated on
Nell's team did a great job at their competition today! All the girls nailed the routine.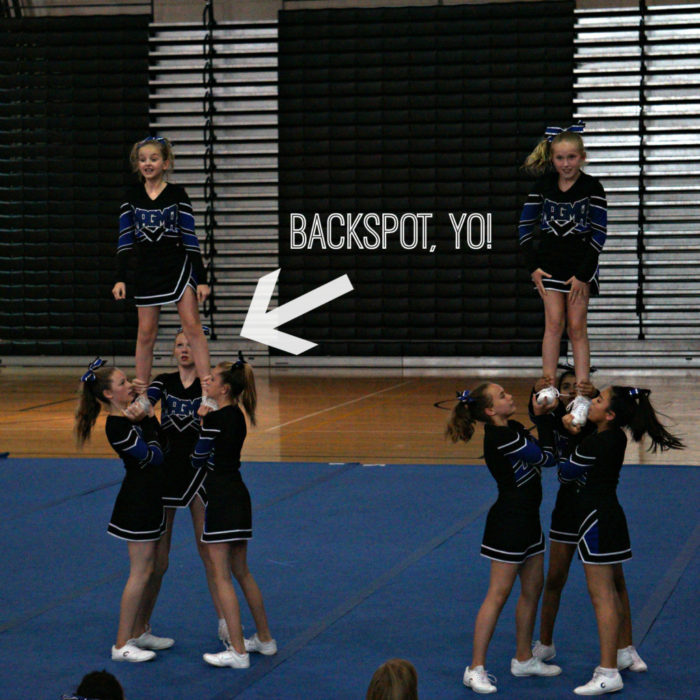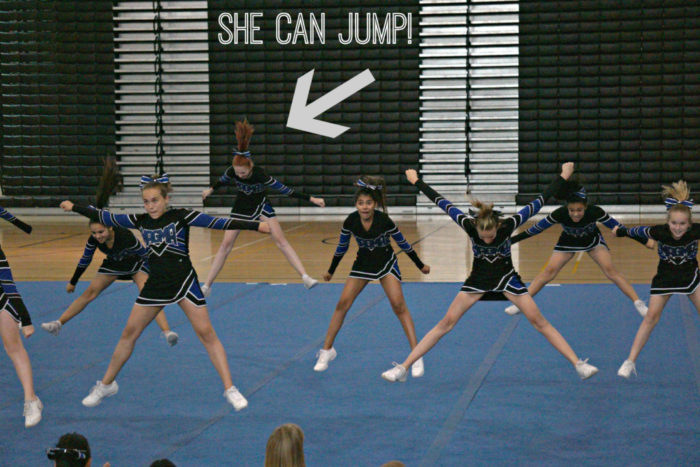 AFTER COMPETITION CELE..well, not quite. But we took pictures anyway! She's come a long way from the girl who was bullied just a few years ago.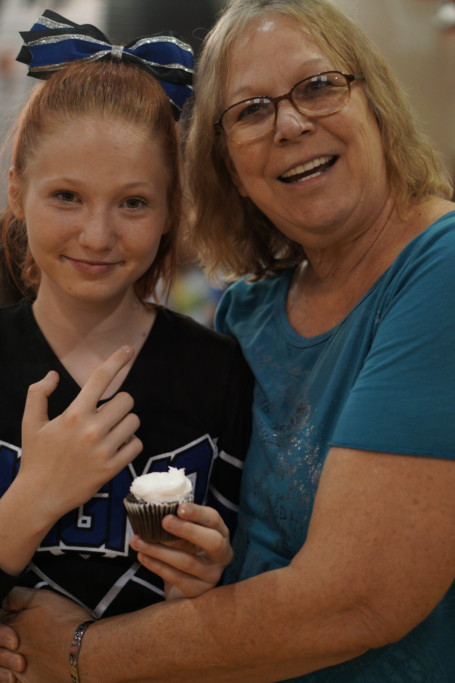 Nell with Mammie (my mom)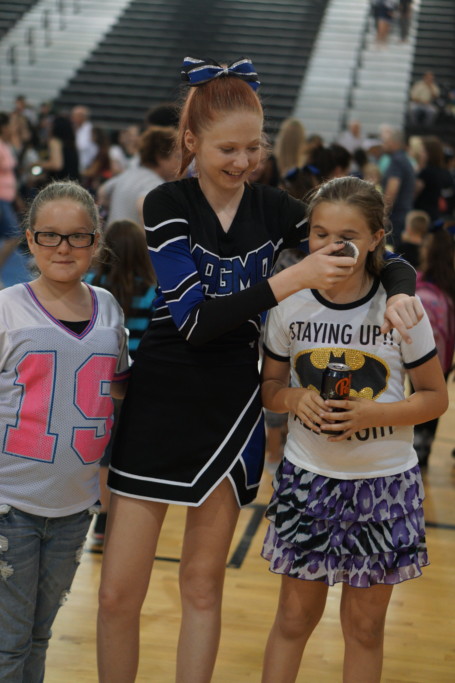 Nell with Gracelynn and Sapphire … proud sisters! Cupcake to the face!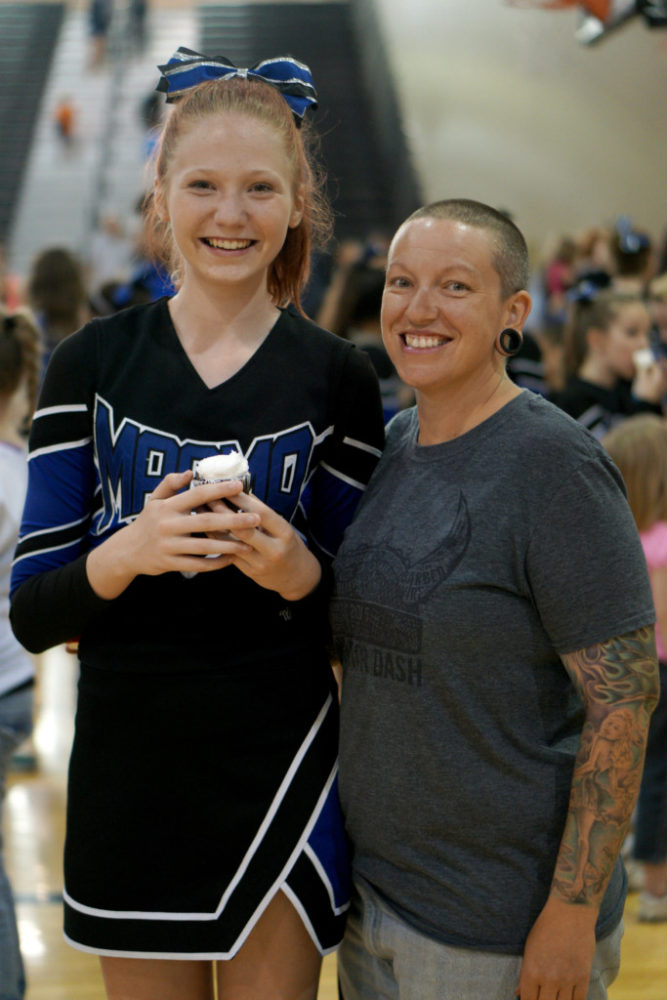 Nell is 5'10" now, so she pretty much towers over Rach. Look at Rach, bein' a proud Momma.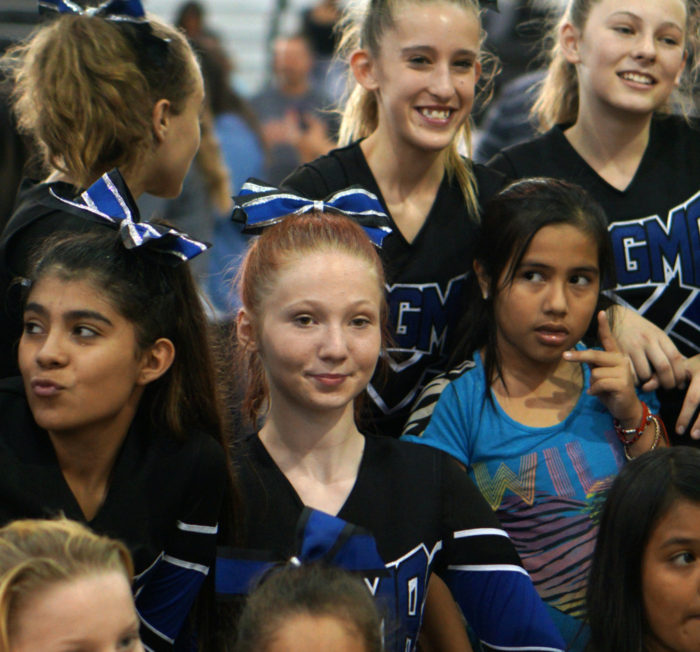 That face though!
Unfortunately, the other teams were amazing and had really crazy awesome routines, so our girls didn't place. Nell was a good sport about it, and we had a lot of fun… especially Rachel. She's a total cheer mom. She really, really wants Nell to try out for cheer next year (high school), though Nell isn't convinced. I never thought one of my girls would be a cheerleader.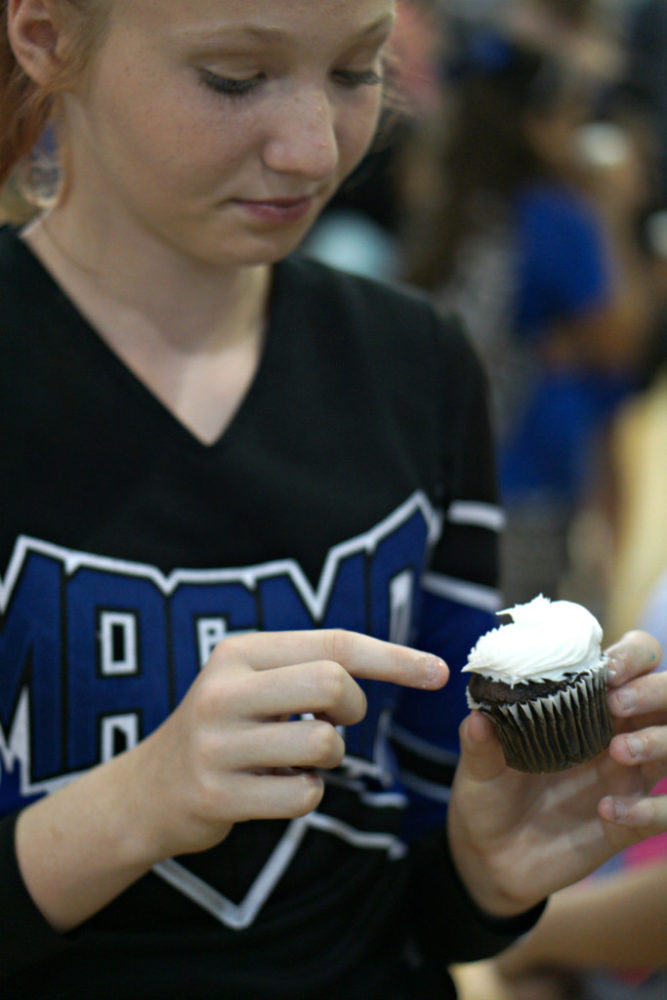 Cupcakes fix everything.
And the best part of the whole night…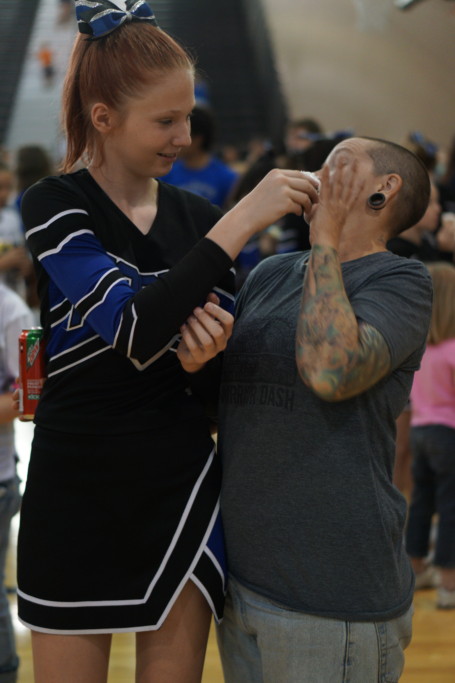 Another cupcake to the face!