This post may contain affiliate links. Please read my Disclaimer and Privacy policy for more information.
Last Updated on
I'm not going to be sappy about having a teenager, or my baby turning 13, or about how she used to be an adorable little weirdo but is now a beautiful young lady.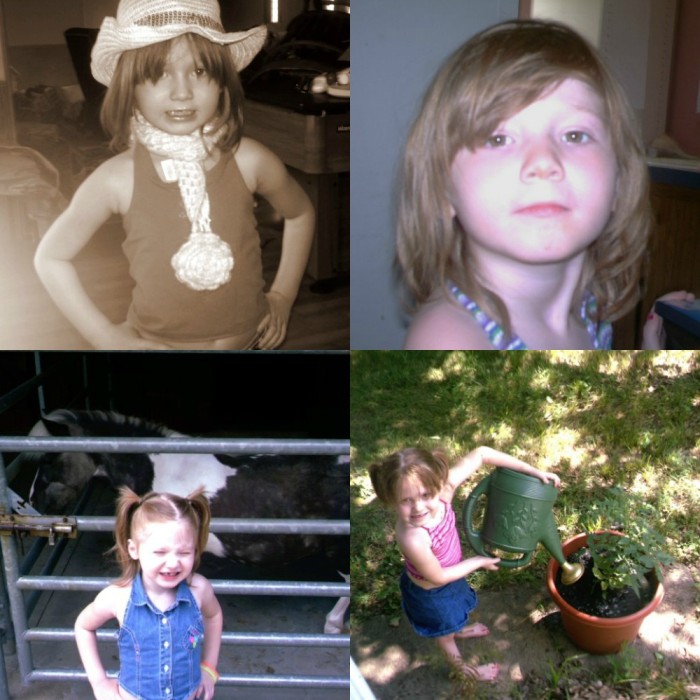 I'm not going to cry.
I'm just going to say how thankful I am that I have Nell as my daughter. She really is amazing.
A few years ago, Nell decided she wanted short hair. Other kids her age weren't quite ready for a girl with a "boys" haircut. She stuck with it anyway.
She was bullied, relentlessly. But she turned it into a positive experience by raising money to donate to anti-bullying organizations.
There are many other things she's accomplished, and she's made me proud in many ways… but without stalling any longer, I'll show you what she wanted for her birthday: dyed hair.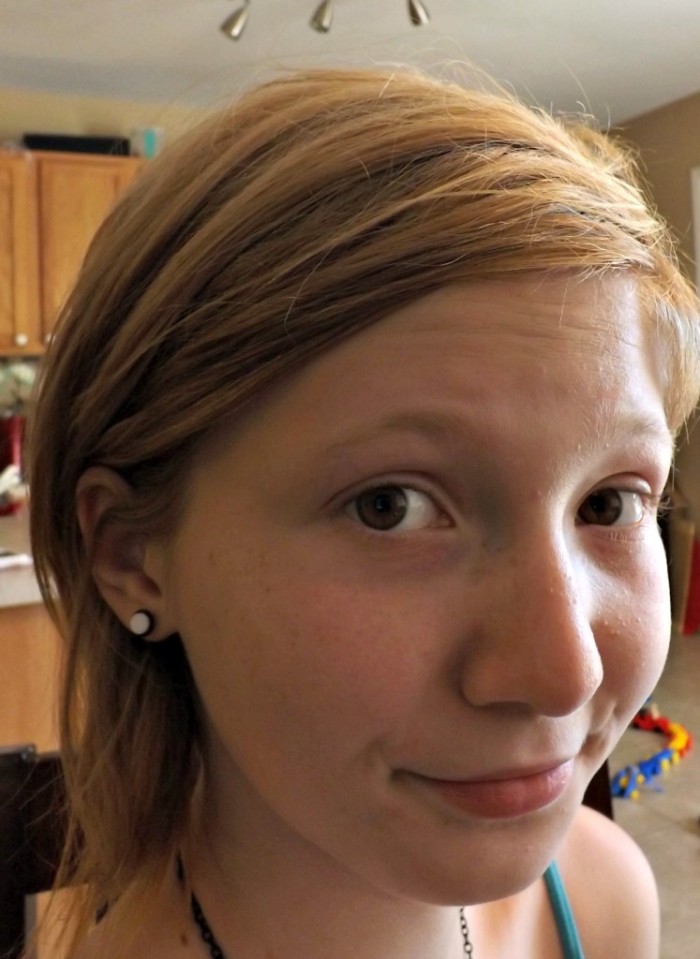 This is what Nell looked like when she woke up on her 13th birthday! We had a great day – Rachel woke her up by singing Happy Birthday to her, and even let her have dessert for breakfast. I flew in from an event I was doing, and got here before she got home from school. We went out to dinner and had a great time. It was a very simple birthday, but exactly what she asked for.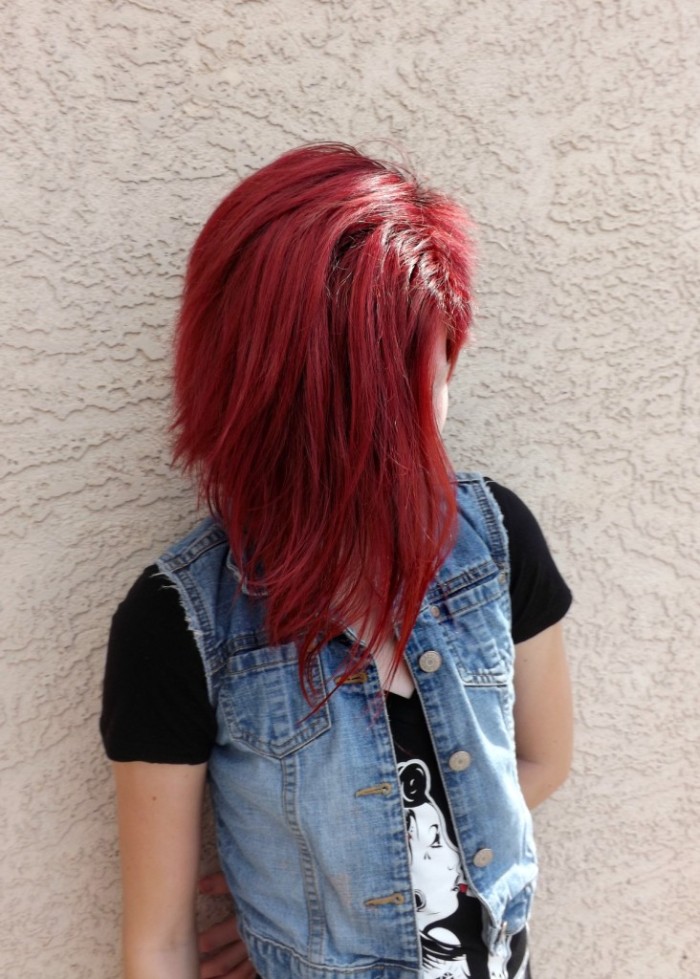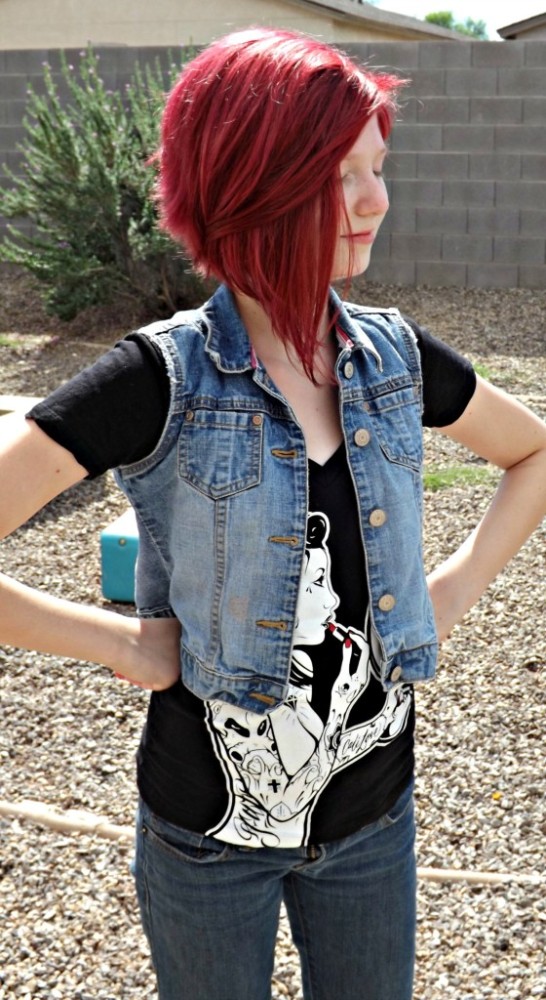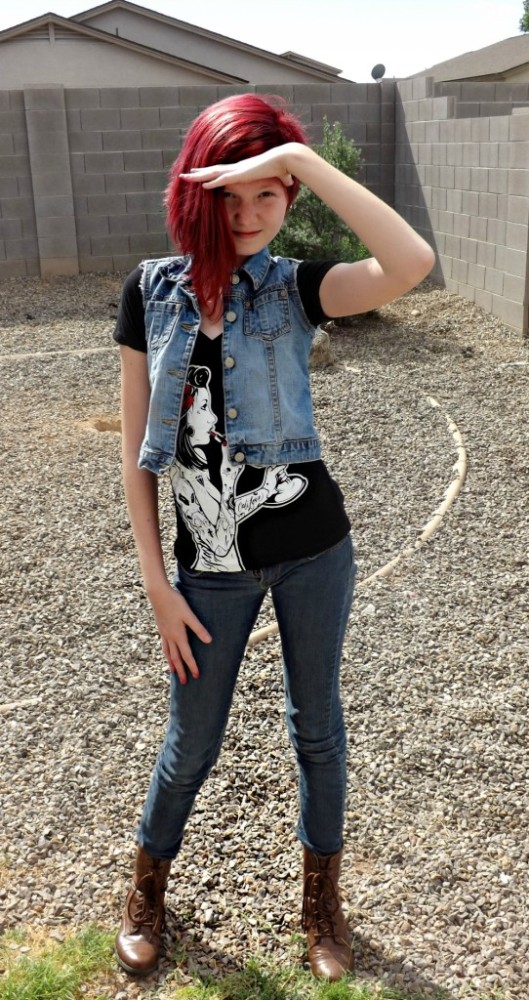 She loves it! We used SPLAT: Crimson Obsession, and did not use the bleach that came with it. Her hair was light to begin with, so it worked out perfectly.