Kids Make Money Series: Jewelry & Hair Accessory Boutique
This post may contain affiliate links. Please read my Disclaimer and Privacy policy for more information.
Last Updated on
This is the second post in my Kids Make Money Series. Check out How to Start a Lemonade Stand while you're here! This edition is about kids making money by setting up their own boutique, selling hair accessories and jewelry.
How to Set Up Your OWN Jewelry & Hair Accessory Boutique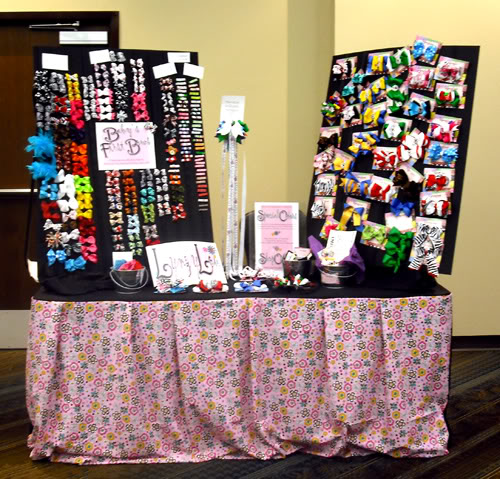 I know you are probably thinking I'm crazy, saying kids can make money by selling jewelry and hair accessories, but hear me out. By "kids" I mean older ones, maybe even teens, but it's a great "first business" idea. When I created a boutique business back in 2008, it was fairly unique. Not many others were around, and definitely not online. However, within a year of opening, I knew of hundreds of other shops that were similar to mine. Now, in 2012, there are so many you couldn't even come close to counting them.
Now, there are many ways to create your own boutique. You can go all out and set your kids up with a website, or you can start small and just advertise to friends and family. I'm all about "going all out", so if my kids were to do this, I'd set them up a website and if they were old enough, I'd teach them how to run it. I'd help them design business cards, and would even give them some money for start-up costs, kind of like an investor would. I'd also have the older ones in charge of "keeping the books" so if they made enough money, I could file taxes for them. You have to do it in the way that works best for you, and your kids.
Here are a few of my tips on starting your own Jewelry and/or Hair Accessory Boutique:
Start-Up Costs
As I mentioned above, there are start-up costs. They can be as little as just purchasing the supplies, or as much as purchasing supplies as well as a website and business cards. You can take out an ad in the paper once your boutique gets going, but that would be another expense.
I personally think $250 is ideal for starting this type of business on a small scale, but you can do it for much less. You could probably create a small stash of jewelry or hair accessories for under $50.
Let's get a run-down of the costs:
Supplies – You will need beads, elastic (or whatever you're using to make the necklaces out of), clasps, and jewelry making tools if you want to sell jewelry. To make hair accessories, you'll need artificial flowers (you can buy them at the Dollar Store but make sure you get ones that don't look cheap), gems, glue gun and glue sticks, clips to put the hair accessories on, etc. Check out my resource list at the bottom of this post for where to get flowers and hair clips for a few bucks a dozen.
Website – If you want to set up a website, I suggest going with WordPress.org. In order to do this, you need hosting. I currently pay $10 a month to host an unlimited number of sites on HostGator, and I highly recommend them. This can be a bit complicated, especially for kids, so if you can't do your own website, don't give up on this idea!
Sign up with Etsy.com and look around at the other boutiques. Get a feel for their items, prices, policies, etc – just the way they do things. Keep those things in mind while creating your own shop. It's FREE to sign up with Etsy, but they do charge you $.20 to list each item, and they keep a small % of what you make. Also, Paypal will keep a small % of the orders they process so keep that in mind when pricing your items.
Advertising – You can advertise for yourself on Facebook, for free. Just create a fan page (video on how to do so in the Resources list below), and start sharing it with your friends. Ask them to share it, as well. When you post photos of your jewelry or accessories on your fan page, leave a link to your shop so people can buy the items.
Ordering Supplies and Designing Your Items
If your kids are creative, they will have no problem coming up with designs for their jewelry or hair accessories. However, if they're experiencing a creativity block, have them watch movies or look online for inspiration. Head to the store and buy some beads, and see what they can come up with. Browse Etsy.com for inspiration and color combinations.
When creating hair accessories, be sure to supervise the kids with the hot glue gun. They're pretty simple to make, though, and even younger ones (8-9 years old) will have no problem piecing them together.
If you lack creativity, consider ordering in bulk from places like Halo Heaven. You can purchase dozens of already made bows and flowers on clips, for a fraction of the price you'd pay at stores like Hobby Lobby. They are good quality, and if you buy the flowers without the clips, you can customize them. Consider buying bottle caps to put in the center of the flowers, and then gluing the flower onto lined alligator clips. You can buy alligator clips in bulk at places like Sally's Beauty Supply (or other hair/beauty supply places), and they're usually $5 for 100 or so.
Pricing
Make sure you price your items high enough to make your money back, pay yourself for your time, AND make a profit as well. You want to have prices that are fair, but that are high enough that you can afford to put them on sale from time to time. Don't under-price everyone else or people will think your products are cheap – that's not a good thing in the boutique world!
If you have the expense of website design and operation, business cards, and more, be sure to factor that into your pricing.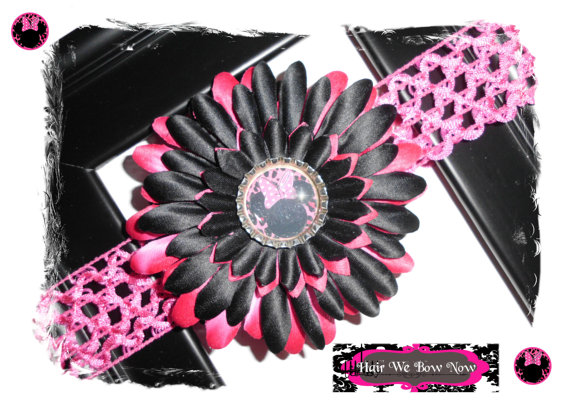 For example, this piece is a flower, a bottle cap, and a crochet headband. It is selling for $7, plus $4 shipping.
Supplies wise, you can purchase these flowers for about $.35 each. You would need two of them, one pink and one black, and make two layered flowers out of them. The other could be used for another project. The bottle caps you can make, or purchase in bulk, or buy at Hobby Lobby. The cost will vary greatly, but generally you will pay $.50 or so. Add in the crochet headband for $.21 each, plus $.20 for the clip you'll put the flower on, and maybe $.05 for the amount of glue you'll use. That brings the grand total to $1.31 and about 5 minutes of your time (once you get good at it).
Selling them for $7 a piece would yield you a $5.69 profit.
This item would only cost maybe $2 to ship, but you have to figure in your costs of going to the Post Office as well as the envelope you put it in. You shouldn't really make a profit off of shipping. Try to keep your shipping costs low, to be fair.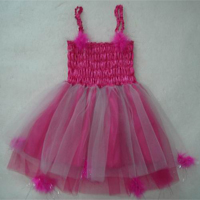 Another great example: This fairy dress will cost you $5 at HaloHeaven.com – I was selling them for $12-$15 each. These sell really well in-person (at craft fairs), and around Halloween for DIY fairy costumes.
Resources
Halo Heaven – Great, very inexpensive place to order bulk flowers, hair clips, bows, etc from.
HostGator – Best hosting company EVER. :)
Etsy – Set up your own shop, for FREE.
How to Create a FB Fan Page (Video)
Helpful Books & Websites
How To Make Hair Bows, No Sew Tutus, Clippies and More!
Sell Your Jewelry: How to Start a Jewelry Business and Make Money Selling Jewelry
If you found this post interesting and helpful, PLEASE share it!