8th Grade Promotion Dress Shopping
This post may contain affiliate links. Please read my Disclaimer and Privacy policy for more information.
Last Updated on
Nell and I went shopping for her 8th Grade Promotion dress tonight. Nothing like waiting til the last minute (promotion is in 2 days)!
She tried on 6 dresses. Can you guess which one she picked?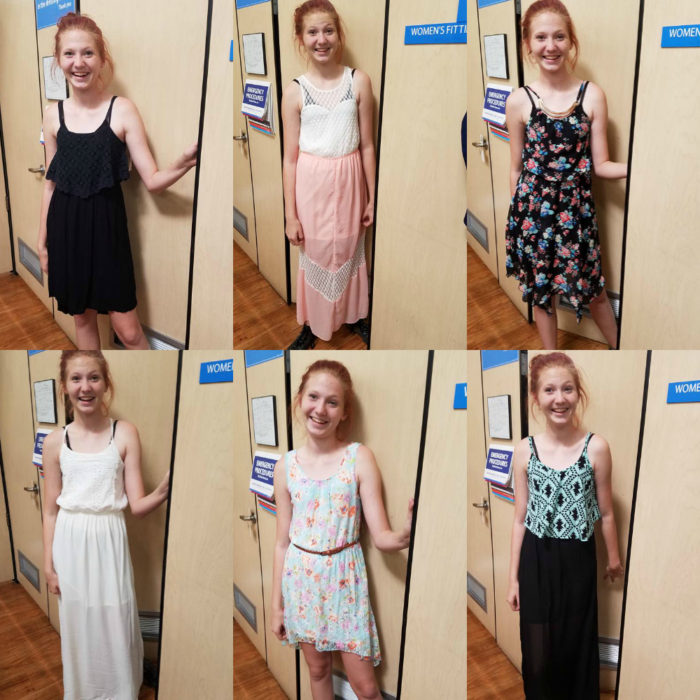 She absolutely LOVED the bottom right, but the entire back was missing (!!) and ain't nobody got time for that… psh.
She will be wearing black Converse, so I think the dress she picked is fitting. :)
Please ignore the "just moved in mess". It'll be here for at least 6 months (this is my office).